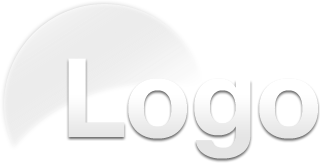 Béatrice Pépin
Professional translator | Traductrice indépendante
I am a French translator with two specific profiles:

* Economics and corporate communication, EN, SP, IT & PT > FR
Portfolio: financial & corporate communication companies, asset managers, NGOs, universities, private companies, translation agencies (EU, UK & Switzerland)

** Literature, arts & culture, history, tourism SP, GAL & PT > FR
Published translations to date include:
-A biography about the Galician poet Uxío Novoneyra, Galician into French:
> "La distance du loup, Biographie d'Uxío Novoneyra" de Antón Lopo, ed. Fundación Uxío Novoneyra (Galicia - Spain), December 2020, ISBN 978-84-121426-1-7

- A guide about Liberal Porto, Portuguese into French, ed. Rota do Porto Liberal & Sérgio Jacques (Portugal) on the occasion of the bicentenary of Liberal Porto (https://rotaportoliberal.pt/):
> "Le Porto libéral – Guide des architectures, hauts lieux et traces mémorielles", March 2020, ISBN 978-84-09-19313-4

- A history book, Galician into French, Presses universitaires de Rennes (France):
"Terre de Galice - Histoire d'un finistère européen", Ramón Villares, July 2019, ISBN 978-2-7535-7798-5
http://www.pur-editions.fr/detail.php?idOuv=4866

- Two photography books, Spanish into French, André Frère Éditions (France):
> "Alberto García-Alix par Nicolás Combarro", December 2016, ISBN 979-10-92265-47-7
https://www.andrefrereditions.com/livres/photographie/alberto-garcia-alix/
>"Vera & Victoria" by Mar Sáez, November 2016, ISBN 979-10-92265-55-2.
https://www.andrefrereditions.com/livres/photographie/vera-y-victoria/
***
A qualified translator, I have both sound technical knowledge and excellent writings skills.
A professional translator, I am a proud fellow of the translation associations SFT & ATLF (France) + Asetrad & Agpti (Spain). I love attending training, webinars and conferences all over the year. Last but not least, to be a translator means I am a happy one! Feel free to contact me. I'll be glad to handle your translation project!